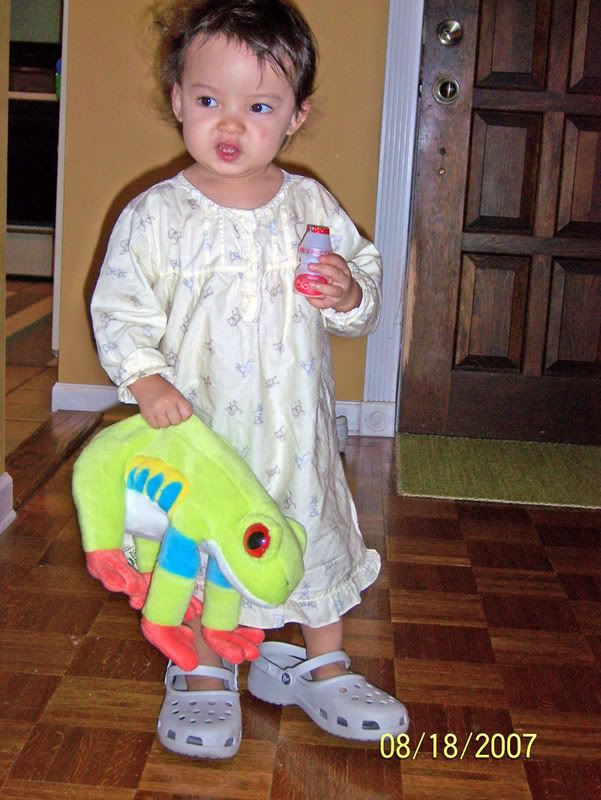 Time with Scarlett

I spent last weekend at Cathy and Sasha's house and enjoyed some days with Scarlett. We went to the park, went out for lunch, and did a little shopping together. Scarlett is lots of fun and a very easy child. Mostly she can play by herself, especially with her toy animals. She walks everywhere carrying as many toy animals in her hands as possible. At the park she is very cautious about trying new things. I don't have to worry too much that she will try something risky. She loves books and spends a lot of time either listening to stories read to her or else turning the pages and saying the story to herself.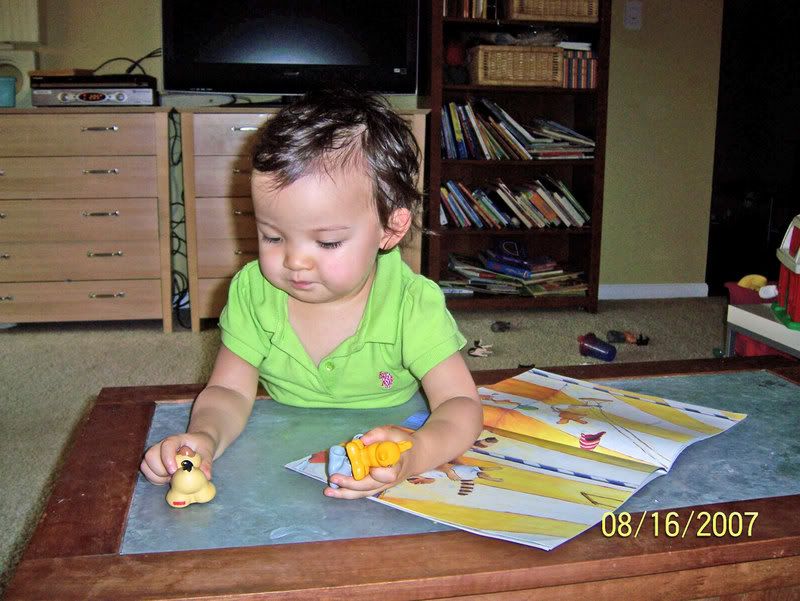 Above you can see her walking around in my shoes, pretty big footsteps to fill!
Next you can see Scarlett playing at the park.
The last two pictures show Scarlett with her favorite things, animals and books.